New Patients at Health Haven
All of our practitioners offer a free 15-minute phone or in-person consult to anyone interested. We want you to have all the information you need to feel confident in booking an appointment! Please
contact us
to schedule.
What to Expect
To pave the way for your relief and healing, our new patient onboarding process is simple.
Plan about 45-60 minutes for your initial visit with us. Depending upon your treatment options, future visits are likely to be considerably shorter.
After you book your initial appointment, we'll email you a link to the appropriate health history form needed by the practitioner you'll be seeing.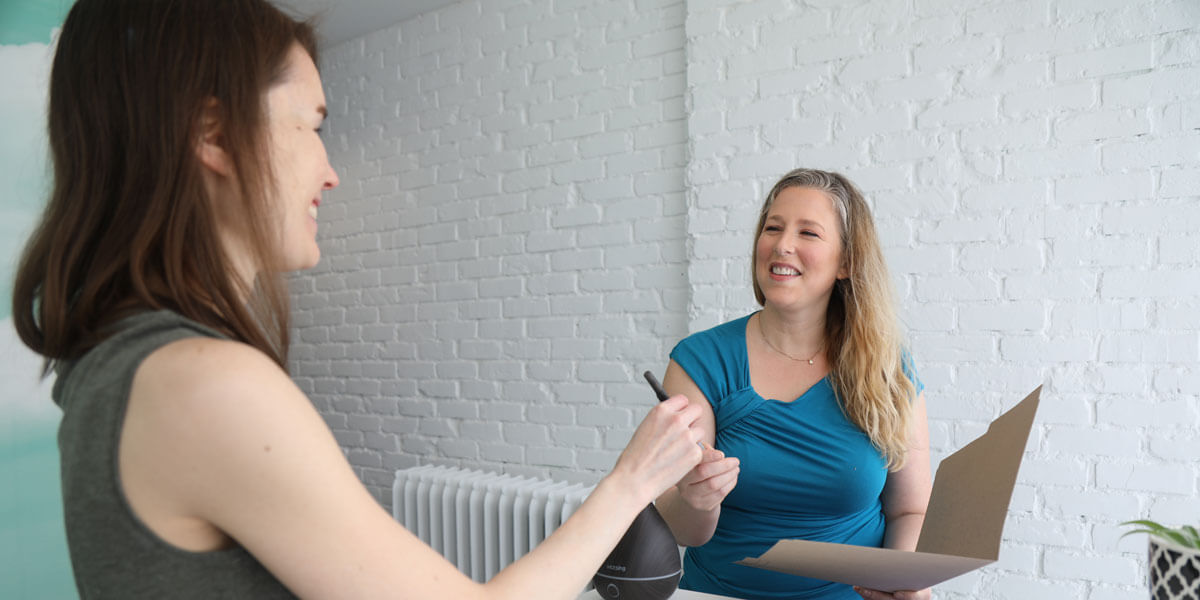 Your First Visits to Health Haven
Please note that the first visit is any initial appointment with a new discipline (i.e., the first chiropractic, first acupuncture or first massage appointment).
Wear loose, comfortable clothing. No need to dress up. Depending on which practitioner you'll be seeing, it may be important to be able to freely turn and bend during your initial examination.
First, you'll meet with one of our doctors to get a verbal history of your particular situation. This is when we learn about your situation. When did it start? What makes it worse? What makes it better?
There will be a physical exam that may include some or all of the following: posture, orthopedic, neurological, chiropractic (or the specific service you are here for) examination. Many patients remark that it's one of the most complete workups they've ever had.
We'll explain what we found, your treatment options, time frames, visit frequency and estimated costs.
At each new discipline appointment, you will receive a treatment. This could be a chiropractic adjustment (and any recommended therapeutics), massage or acupuncture session.
The types of neuromusculoskeletal problems that we see rarely get better on their own. In fact, delaying intervention often lengthens the recovery and rehabilitation process.
If we feel you need a referral to other practitioners or specialists we will give you our recommendations. Rest assured, however, that won't refer you out without a physical exam and treatment.
Learn More Today
Ask about our direct billing and documentation for claiming insurance reimbursement.
We believe that our unique multi-disciplinary approach of Health Haven may help you put this episode behind you once and for all. Find out by contacting us today. The sooner you do, the sooner you'll feel better.
Contact Us

New Patients at Health Haven | (416) 551-4486