Meet Lliam Melville
Registered Massage Therapist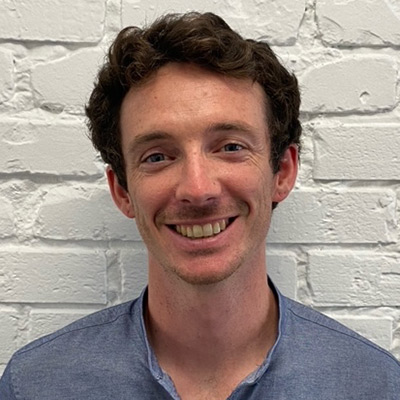 Before becoming an RMT, Lliam worked as a tree planter for close to a decade. The job was very physically demanding and he and many co-workers ended up with repetitive strain injury (RSI). Massage helped him recover and continue to preform through his career whilst enduring these injuries.
Choosing a Hands-on Helping Profession
After dealing with pain and injury from his tree-planting tasks, Lliam knew it was time to switch careers. "I also had an interest in how the human body works and recovers from injury, piquing my curiosity to study it further." He also wanted to work in a field that would allow him to help people and see the results in a tangible way, every day. Massage was the perfect fit.
Lliam earned a Massage Therapy Diploma from Kikkawa College and became an RMT in May 2021. Throughout his education he took as many opportunities as possible to work in a wide range of diverse placements. This included, among others, a hospital working with the Trimesters program offering massage to mother's with higher risk pregnancies. As well as with a centre focused on complex continuing care where he worked with patients who had suffered traumatic or life altering injuries and illness.
Tailored For Each Patient
Informed by these experiences and now working as a RMT, he believes that every massage treatment should be tailored to the client so they can achieve results orientated relaxation and care.
Lliam offers the following:
Swedish massage
Fascial release techniques
Stretching
Always showing a genuine interest in patients, Lliam will take the time to get to know you and what's brought you into the practice. He wants to help you feel comfortable at every visit.
Explore Massage Therapy
Patient Testimonials
Lliam Melville is an excellent masseuse who tailors each session to the client's personal needs. I feel relaxed and pain free after a session with him. I am so happy to have found a practitioner like Lliam who listens, cares and heals.
Melanie N.
Outside the Office
When he's not at work, Lliam loves being out in nature rock climbing with friends or at home working on one of his many ongoing art projects.
Book an Appointment
Contact us today to schedule an appointment with Lliam. Private insurance companies in Canada cover massage therapy.

Lliam Melville | (416) 551-4486