Meet Dr. Barb Smith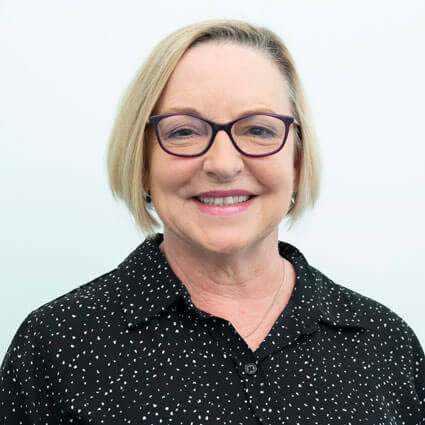 "Sometimes I'm their last resort. So when many patients see me they are often a bit skeptical," confesses Dr. Barb. "But when chiropractic is able to produce results, they often become one of my most loyal patients."
With a chiropractic career spanning almost three decades, Dr. Barb has seen just about everything. She has helped 100-day old newborns to 100-year old seniors. Thousands feel better, function better and live better.
But she's lucky to even be alive.
"After high school I was invited to join the Ice Capades as a professional skater. I toured for three years," remembers Dr. Barb. "That came to end the day a harness malfunctioned and I fell 38 feet to the ice. Chiropractors helped put me back together again and that's what inspired me to become one myself."
Dr. Barb completed her undergraduate studies at Dalhousie University in Nova Scotia. After completing her post-graduate studies at Canadian Memorial Chiropractic College she immediately began private practice.
"I was able to build the practice of my dreams here in Toronto," smiles Dr. Barb. "It was a joyful place where I got to see and help a wide variety of patients. And while my husband and I don't have children ourselves, I do love helping young people. I like it when I can help catch spinal problems early and prevent some of the issues I see in my older patients."
Finding Health Haven
After selling her former practice to a colleague, she discovered the opportunity at Health Haven. Living just a five-minute walk from the practice made it perfect. Now she is able to apply her experience and wisdom right here in her own neighborhood.
My approach to chiropractic has and is continuing to evolve. Starting out I relied entirely on traditional, hands-on adjusting. But I noticed limitations. So I pursued Activator Methods™. Later added another technique that also uses a handheld instrument. These days I often complement those approaches with a low-force tonal technique. It seems to help the other approaches work even better."
These adjusting techniques equip Dr. Barb to address many types of physical issues. Since many emotional issues are stored in our bodies, these techniques often produce profound results.
Explore Our Services
Schedule Your Visit
Could Dr. Barb be the answer you're looking for? Find out. Arrange a consultation to discuss your current health challenge and share your goals.

Dr. Barb Smith | (416) 551-4486