Chiropractor in St. Clair West
Focused on Relief and Wellness
Chiropractic has been around for over a century, yet myths abound. Its focus is on the integrity of your nervous system. It's why so many enjoy the relief of spinal and non-spinal conditions.
The Science Behind Today's Chiropractic
Your brain, spinal cord and all your nerves control every function of your body. Hinder this brain-body link and affected organs and tissues malfunction.
Spinal bones, misaligned due to stress or trauma, are common culprits. This can cause numbness, weakness or the under-performance of involved organs.
Or, spinal misalignment can stretch, chafe or irritated nerve tissue. This can also distort nerve messages between the body and your brain. The result? Hyperactive organ function, high blood pressure or even pain-but not always.
Drugs are often used to speed up or slow down bodily functions. Laxatives to speed up elimination. Antacids to slow down stomach acid production. Besides the side effects, drugs ignore any underlying neurological cause.
Indigestion may be a partial disconnect between your brain and stomach. It feels like a stomach problem. But it may be merely a communication problem. Chiropractic focuses on the integrity of your nervous system.
New Patients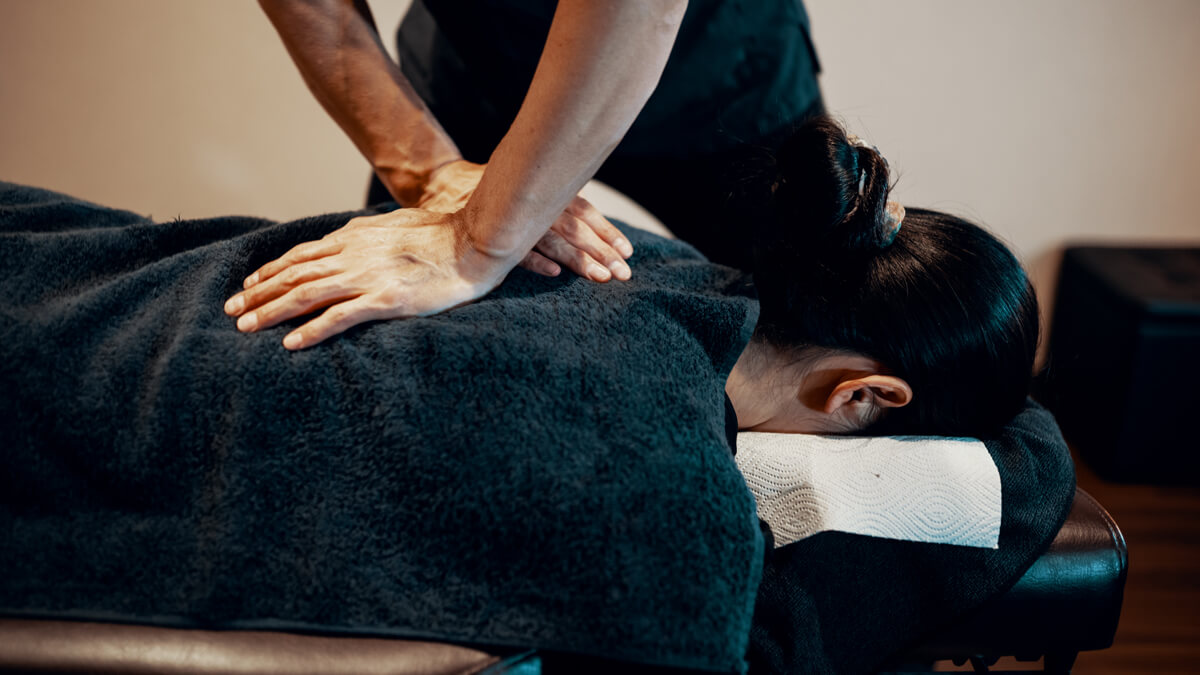 The Chiropractic Adjustment
A thorough exam locates areas of nervous system compromise. Then your chiropractor will know precisely where to adjust your spine.
Chiropractic adjustments are special. They require years of training and experience. Chiropractors know what it takes to coax misaligned vertebrae back into place.
Thankfully, chiropractic adjustments feel great. Otherwise, patients wouldn't return for the visits needed to retrain their spine.
There are many ways to adjust the spine.
At Health Haven we use a full spine approach. We rely on techniques best suited to your problem, age and preference:
Diversified – First we identify areas of your spine malfunctioning. Then we'll use our hands to apply a specific thrust to free up "stuck" spinal joints.
Activator Methods™ – This uses a small, spring-loaded adjusting instrument. It delivers a consistent, repeatable, low-force thrust. We use it with the elderly, infants or those who express a preference.
Thompson Terminal Point – This is a popular way to analyze and adjust. A special table reduces the energy needed to adjust your spine.
Webster Technique – This approach reduces sacral and SI joint dysfunction. Especially during pregnancy. The result is improved neuro-biomechanical function in the pelvis.
We also rely on several proven adjunctive procedures. These help speed healing and provide ongoing support to your spine:
Low Level Laser – We use the Theralase® patented cool laser therapy. It helps relieve pain and reduce inflammation. This accelerates healing of numerous nerve, muscle and joint conditions. Acute and chronic problems respond well to the laser. Especially arthritis in hands, wrists, knees and ankles.
Custom Foot Orthotics – We get ours locally from Orthogenic. They create a 100% foam, custom carved orthotic. We often recommend them when we see gait and postural issues. They simply slip unnoticed into your shoes.
Frequently Asked Questions
Chiropractic care assesses the alignment of the body and spine, dealing with joints and the muscles that attach to them, as well as the nerves that give them energy. Chiropractic works to make sure everything in the body is functioning properly and in harmony.
We've had the pleasure of seeing chiropractic care positively influence many patients. For some, it helps reduce pain. For others, it improves their overall wellness and life. Chiropractic works to identify the root cause of the problem you're dealing with, which often clears many unpleasant symptoms.
Most people do not find adjustments painful at all-in fact, many find them very comfortable and relaxing. If you're dealing with a new injury that's tender, you may find adjustments bring a slight pressure to the area, but it will never be anything painful.
Absolutely. Chiropractic visits with us are safe and effective.
Why might I hear a popping sound?
If you hear a popping sound when you're being adjusted, it's due to gas escaping or being moved in your joints. This is entirely normal and nothing to be concerned about.
Your care with us will always be unique to your specific needs. We take pride in offering a variety of modalities and adjustment techniques to help you get the best results when it comes to your health goals.
What to Expect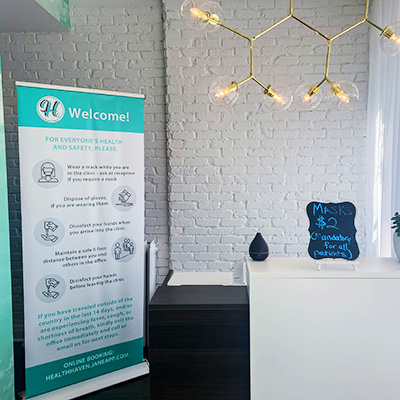 When you visit us for care, you'll begin your health journey by completing new patient paperwork before you ever step foot in the practice. We're happy to be "paperless", which means anything that needs to be filled out will be emailed to you upon booking your visit. If for any reason you're unable to fill out your paperwork before visiting us, we're happy to help you complete it in the practice.
Next, you'll meet with your practitioner, who will dive deep into your health history to discover what's going on in your body. We'll listen to your concerns and make sure you feel heard as we discuss your complaints and health goals. You'll then have a physical exam where we'll identify the problem area and see how it's currently functioning. We'll take a look at your posture and spine.
Lastly, we'll discuss what we suspect is going on, and talk a bit about how our care could help you. If you'd like to move forward with an adjustment at this time, we can do that. Before you head home, we'll get you scheduled for a second appointment and give you some stretches or exercises to do at home to help improve your results and health.
Meet Dr. Jordanna Clarfield-Henry
Dr. Jordanna always knew she wanted to be a doctor so that she could help others heal. Getting to do so in a natural way has been one of the greatest joys of her life. She had firsthand experience with chiropractic care from a young age when she learned she had scoliosis. Read more about Dr. Jordanna's journey to chiropractic care >>
Meet Dr. Barb Smith
Having been a chiropractor for more than three decades, Dr. Barb has seen just about everything, helping patients who are newborns to seniors and everyone in between. When she was in her early 20's, she experienced an accident while touring as a professional skater-something that caused her to fall nearly 40 feet to the ice. Afterwards, chiropractors helped restore her health, and she was hooked on the profession. Learn more about Dr. Barb >>
Meet Dr. David Hyde
Dr. David hopes to help as many people experience the power of gentle chiropractic adjustments as possible! He attended the renowned Canadian Memorial Chiropractic College for his schooling after having first hand experience with the profession when his sister dealt with a serious car accident. After seeing her success recuperating with chiropractic care, he knew this was the profession for him. Learn more about Dr. David >>
Schedule an Appointment
Chiropractic is simple. It's natural. It honors the wisdom of your body. And it has helped millions enjoy relief and better health. Without drugs or surgery.
Contact Us

Chiropractor St. Clair West, Humewood ON | (416) 551-4486