Meet Chaitali Shah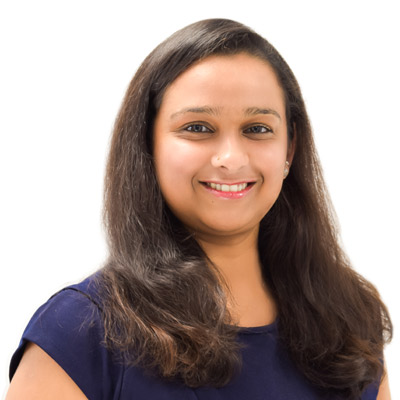 Homeopathic Practitioner
Early Influences
"Having my roots in India, I grew up learning about natural home remedies from my mother. I guess this subconsciously instilled the concepts of natural healing into me. From a very young age, I was fascinated by human anatomy and biology. Growing up I realised my calling was in medicine and when it was time for me to choose a career, I was naturally inclined to holistic sciences." That's what drew Chaitali to Homeopathy, a holistic, natural medicine system that helps heal the person and not just treat conditions.
My focus is chronic illnesses of all age groups and all conditions."
For Chaitali, seeing patients experience healing that makes a difference in their life is the most fulfilling aspect of her job as a Homeopath.
Education and Experience
Chaitali earned a Bachelor of Homeopathic Medicine from C.M.P. Homeopathic Medical College in Mumbai, India. She graduated in 2011 and is a practitioner of classical Homeopathy. Chaitali is licensed and registered with the College of Homeopaths of Ontario.
She also is certified in the following:
Child Health
First Aid
CPR
Chaitali has participated in various Continuing Medication Education (CME) courses and has been a speaker at different international Homeopathic conferences and seminars. Chaitali also has presented papers at numerous national and international Homeopathic forums and written articles for local publications in India and Canada.
Practicing since 2011, Chaitali had successfully established her clinical practice at various hospitals and clinics in Mumbai as a Consulting Homeopathic Physician. She moved to Canada in July 2019.
A Passion for Giving Back
Chaitali strongly believes in giving back to the community and has worked in the field of social Homeopathy for many years. She has conducted various health awareness camps for women and children focusing on early signs of cancer, women's health, basic hygiene and child health.
Explore Homeopathy
In Her Spare Time
When she's not helping patients at Health Haven, Chaitali enjoys dancing, which is her first love. In particular, she loves dancing to Bollywood music. She also likes to watch movies, listen to music or FaceTime with her family.
Contact us today to schedule an appointment with Chaitali!

Chaitali Shah | (416) 551-4486